The New Federation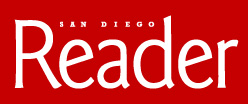 A large amount of cash was found in a home in Tijuana Tuesday evening, November 6th, after an explosion drew authorities to investigate. The explosion occurred in the Residencial Mi Entorno El Lago neighborhood, where an estimated 1.8 million U.S. dollars were found packaged in vehicles and inside the residence.
A man, woman, and five children were injured in the explosion. Officials told local media that a drug laboratory was found in the basement and that both adults were detained after receiving medical care.
The woman, whose identity has not been released, is believed to be the niece of the captured drug boss Raydel "El Muletas (Crutches)" López Uriarte. El Muletas was considered one of the top capos for the Sinaloa Cartel in Baja California until he was captured in early 2010 in La Paz. He was known for using the skull and crutches logo from the popular MTV show Jackass on drug shipments and clothing.
-K. Mennem for the San Diego Reader Newsticker
https://twitter.com/K_Mennem
Follow @K_Mennem
More The New Federation
The testimony of a Mexican hitman turned government witness has revealed some astonishing details of life inside Mexico's criminal underworld. Most astonishing of all: claims that cartel assassins obtained guns from the U.S. Border Patrol.
The New Federation Archives
The Drug War in the Sierra Tarahumara and the Fall of a "Robin Hood"
Last week the decapitation execution of Antonio Erives Arduño,39, the leader of the Sinaloa Cartel in the municipality of Uruachi,  worried the villagers of the region. At the end of March ...
9 Die in Shootouts in Mexican Border City
  At least nine people died in shootouts involving rival drug gangs in Reynosa, a border city in the northeastern Mexican state of Tamaulipas, that prompted the army to intervene, a ...
Mexican Authorities Arrest 9 Zetas Cartel Members, Seize 30 Grenade Launchers
  Nine suspected members of the Los Zetas drug cartel were arrested in Saltillo, the capital of the northern state of Coahuila, by marines, the Mexican Navy Secretariat said Wednesday. The men ...
Mexican Authorities Arrest 9 Zetas Cartel Members in Northern Mexico
Nine Los Zetas drug cartel members were captured in separate operations in the northern Mexican state of Coahuila and more than 50 firearms, five rockets, drugs and thousands of rounds ...
Blog del Narco: 12 Die in Violence in Sinaloa in Past 24 Hours
A total of 12 people died in violent incidents in two northern Mexican states, with groups involved in drug trafficking suspected of being behind the killings, officials said Monday. Eight young ...
Mexican drug lord's 'daughter' arrested in US
Woman claimed her father was Joaquín 'El Chapo' Guzmán of the Sinaloa cartel after she was stopped at US border [caption id="attachment_67098" align="aligncenter" width="460"] US authorities believe they have arrested Alejandrina ...
7 Mexico officials detained for links to cartel
MEXICO CITY (AP) - Mexico's top anti-drug prosecutor says seven Mexican federal officials have been detained for alleged links to the Sinaloa (sihn-uh-LOH'-uh) drug cartel. Prosecutor Jose Salinas says the officials ...
Sinaloa Cartel Cell Leader Killed in Clash with Mexican Army
Mexican army soldiers killed a suspected high-ranking leader of the Sinaloa drug cartel in a clash early Saturday, the Sinaloa state Attorney General's Office told Efe. Manuel Torres Felix, alias "El ...
« Previous Page — Next Page »